Since 1976, L'OCCITANE en Provence has been imagining, producing and selling beauty, skincare and well-being products with an intention to share nature's wonders with the world. Our ambition is to not only sustain lands, but to regenerate ecosystems. We believe beauty goes beyond wath the eye can see. From seed to skin, we are hoistic in our approach. At L'OCCITANE en Provence, we've always been Cultivators of Change. This mindset is nothing new. We do our best to create positive change for the world, and we always try to inspire everyone aroung us to do the same.
Immortelle
On the lush island of Corsica, L'OCCITANE has discovered a natural treasure that lives an exceptionally long life; the Immortelle flower. Its organic essential oils is rich in active molecules, with unique anti-ageing properties. Our award-winning Immortelle skincare collection is infused with luscious oil, offering solutions that bring instant suppleness and comfort to the skin.
Discover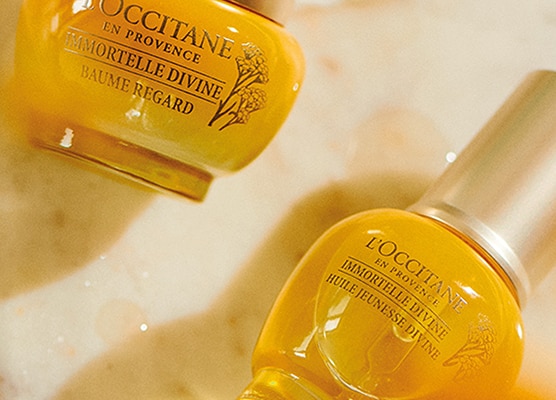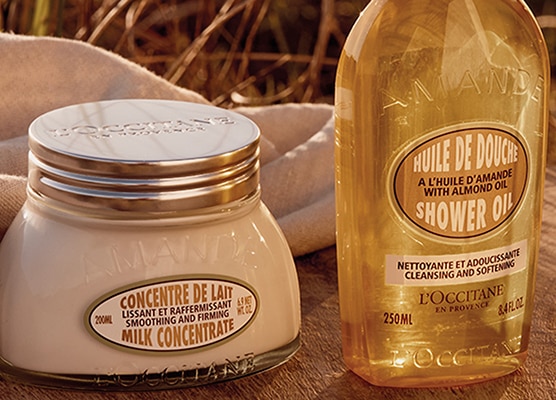 Almond
Soothe your body and mind with the radiant power of Provençal almonds. We have bottled this phenomel nut into our almond beauty products – a range of oils, body washes, moisturisers and skin firming treatments that will refresh, cleanse and calm. The almond nut, wich grwos protected in a beautifully soft and green velvet shell is renowned for its ability to soften and smooth the skin.
Discover
Shea
At L'OCCITANE we have a Provence-only rule, but when it comes to special ingredients like organic Shea Butter, we had to make an exception. The women of West Africa have been using Shea Butter for centuries to nourish and protect their hair and skin.
Derived from the fatty kernel contained inside the sea nut, sea butter is intensely nourishing with protecting properties, thanks to being rich in omega's 3 and 6, and high in the antioxidant vitamin E.
Discover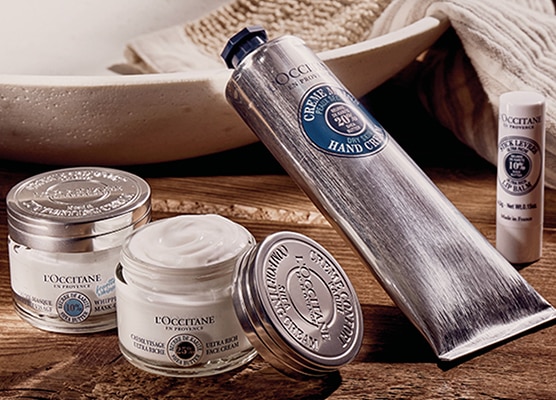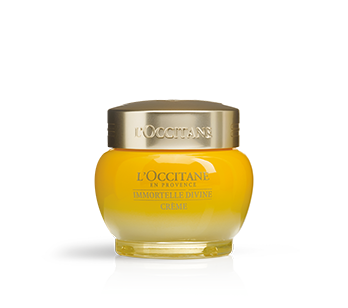 Discover
Immortelle Divine Cream
A complete face moisturizer that fights against visible signs of aging and helps to revive skin's youthfulness and luminosity, to make your skin looks as young as you feel.​
Immortelle Super Extract: A gentle 100% natural alternative to Retinol.
It supports skin's architecture and helps increase skin's density, for a global skin's renewal.​
Immortelle Essential Oil: A natural antioxidant as powerful as Vitamin E.
It protects skin from external aggressions such as pollution.
Shop Now
63 results
Page
You're currently reading page

1